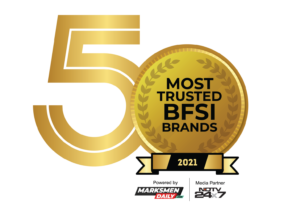 BFSI: THE PILLAR OF BUILDING FOR THE NEXT NORMAL
As the effects of the COVID-19 pandemic continue to reverberate, BFSI brands have a role to play as systemic stabilizers. That is not to ignore the humanitarian ripple effects of the crisis, but one of the most notable fallouts of the pandemic is an economic and social disruption like no other in recent years. Suffice to say the path ahead is a precarious one, driven by epidemiological uncertainty, the unique blend of resulting shocks to both supply and demand, and "preexisting conditions" in the global macroeconomy. BFSI brands have already taken a series of actions in reaction to the spread of COVID-19, all of which are aimed at catering to the needs of a multitude of stakeholders. Common steps we've seen include establishing a central task force, curtailing travel, suspending large-scale gatherings, segregating teams, making arrangements for teleworking, and refreshing external-vendor-interaction policies. To seize the initiative, brands need to move with agility in order to to grasp an opportunity to fortify their market position. By acting swiftly, decisively, and with empathy, brands can influence, inspire, and re-engage a whole new generation of customers and stakeholders that form a part of their unique ecosystems, and win new ones as they drive growth towards the horizon of the next normal.
NEW-AGE BRAND IMPERATIVES
Banks and other large institutions have a social obligation to customers and the economy at large. They are are in a unique position to enhance customer confidence, ease concerns about financial commitments at a time of disruption, and take proactive measures to help the most vulnerable customers. Amidst the gloom, a clutch of brands remain a beacon of hope, drawing consumers to it unfailingly even as a new world order is being carved for economies and society the world over. A whole generation of consumers and brands are awakening to the possibilities of change, reimagining the rules of engagement, and the context in which each of these stakeholders play their part. Among these brands proliferating the market, a few stand-out brands are redefining the rules and gathering a following worthy of adulation. These are the brands that have their fingers on the pulse of consumers and communities, understood their sentiments, and gave them exactly what they wanted, and so much more, delivering delight even in these challenging times. These are the 50 Most Trusted BFSI Brands of India, and we doff our proverbial hat to them. These brands have embraced the next normal and all that it stands for, going over and above the call of duty to fulfil their calling. In doing so, they have reshaped the trajectory of not just India's present, but more importantly its future, and standing in the global milieu. These are the brands that have not just set new benchmarks for industry or imagination, but for the communities they represent and serve, and in the process embodied the spirit of brand purpose for the greater good even as a new normal takes shape. This one-of-a-kind platform shines a spotlight on this motley group of brands showing the way for us all, and represents a cross-section of brands large and small spread across diverse industries. Bristling with purpose and charged with vision, these are the brands shaping India anew.
SELECTION CRITERIA
To arrive at the final list of the 50 Most Trusted BFSI Brands of India, research was conducted by our research partner Allegiant to appraise brands on some of the following parameters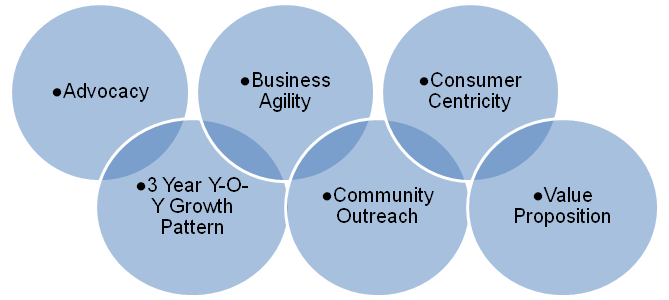 FEW SECTORS COVERED:
Banks
Brokerage Firms
Currency Exchange / Transfer Services
FinTech
Housing Finance
Insurance
Micro Finance
Mutual funds / Pension Funds
NBFC's
Payment Gateways